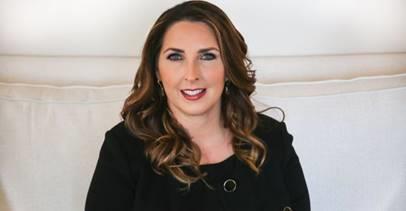 Ronna McDaniel is chair of the Republican National Committee
Follow her on Twitter @GOPChairwoman
Asian Pacific Americans have played an important role in shaping U.S. history, and we are grateful for the many contributions and sacrifices they continue to make in communities across our country—from those serving in our military to defend our freedoms, to small business owners working hard to bolster our economy, to health care workers and volunteers working on the frontlines to keep Americans safe. This month, we celebrate their past and present triumphs that continue to make America great.
From Secretary of Transportation Elaine Chao, the first Asian American woman to be appointed to a Presidential Cabinet, to Michelle Steel, the first Korean-American Republican woman elected to the California State Board of Equalization, who is currently a Congressional candidate in California's 48th district, Asian Pacific Americans continue to break down barriers, and the Trump Administration continues to empower them to reach their full potential.
At a time when Asian Pacific Americans are facing heightened discrimination in relation to the COVID-19 pandemic, President Trump is prioritizing their safety and wellbeing. The White House Initiative on Asian Americans and Pacific Islanders and the U.S. Department of Justice are working together to combat hate crimes against this community throughout the pandemic. President Trump has zero tolerance for discrimination of all kinds, and championing the Asian Pacific American community remains a top priority.
This has been a priority from the very beginning of the Trump Administration, well before our nation was met with the challenge of a global pandemic. Since day one, President Trump has been a great fighter and advocate for hardworking Asian Pacific Americans who have contributed so much to our society and economy. Take for instance his work on behalf of small business owners across the country, 1.9 million who are Asian Pacific Americans.
President Trump's continued fight to restore the economy through the CARES Act and Paycheck Protection Program (PPP) has allowed small businesses to stay afloat during this pandemic. The PPP is providing cash-flow assistance to small businesses through forgivable loans, encouraging them to re-hire workers who had been laid off during the coronavirus crisis.
Before this crisis took hold of our country, President Trump was fighting on behalf of Asian Pacific Americans and prioritizing their right to a good education. He signed the Fostering Undergraduate Talent by Unlocking Resources for Education (FUTURE) Act into law, which reauthorized more than $250 million in annual funding for minority-serving institutions such as the AANAPISI (Asian American Native American Pacific Islander-Serving Institutions) Program, which enrolls nearly half of all Asian Pacific American undergraduate students nationwide, and especially serves those from low-income backgrounds. The Administration is also committed to expanding and strengthening education in science, technology, engineering, and mathematics (STEM). President Trump has directed more than $200 million per year to technology education grants for women and programs that encourage participation in STEM careers.
As Memorial Day draws near—a day to remember all those who have served and sacrificed for our freedom—we are reminded of the tremendous sacrifices that our Asian Pacific American veterans have made on our behalf. President Trump has shown his support for these heroes by signing legislation to honor them. The Hmong Veterans' Service Recognition Act authorized burial in any open national cemetery for Hmong veterans who fought for the U.S. during the Vietnam War. The Chinese American World War II Veterans Congressional Medal Act (S1050; H.R. 2358), signed into law in 2018, recognizes the sacrifices and service of Chinese American military members during World War II. As Memorial Day coincides with Asian Pacific American Heritage Month, we remember and pay tribute to the ultimate sacrifice these heroes made for our freedom.
Across America, we are navigating a new reality, but this month is an opportunity to take a step back and honor the heritage, the sacrifices, and accomplishments of Asian Pacific Americans throughout our nation's history. As President Trump continues to champion the Asian Pacific American community, we honor and celebrate their many contributions that continue to shape our nation and keep America great.
WHIAAPI HOSTED VIRTUAL EVENTS TO CELEBRATE 2020 AAPI HERITAGE MONTH →